The Fierce Martial Arts Academy offers martial arts and fitness training. They are New Castle's largest and premier mixed martial arts academy. Available classes include Tae Kwon Do, Judo, Brazilian Jiujitsu, women's fitness bootcamp, and fitness kickboxing. They have classes for ages as young as two and a half.
Fierce Martial Arts Academy is the number one rated martial arts school in Eastern Indiana. We are fortunate to have their business here in New Castle.
Have you thought about classes for yourself or maybe your kids? They offer free tours and trials so that you can learn more and experience what the classes are about before committing.
They always look forward to their summer camp. Spots go fast so early registration is encouraged. Camp is 7:30am to 5:30pm and includes many activities other than martial arts such as field trips, games, swimming and more.
Excellent reviews speak loudly about Fierce Martial Arts Academy. "Everyone is very supportive of each other; the instructors get to know each student and work hard to make each persona a better martial Artist. The gym and facility are always clean and sanitized." -Liz Niles
"Fierce is for the entire family! My daughter and all my grandchildren participate! Everyone is taught with respect and encouragement. The facility is extra clean which is a big PLUS in my book! It is a family structure, which makes everyone feel like they belong!" -Lisa Abbott
Be sure to visit their Facebook page at @fiercemartialarts or call 765-520-2017. They are located at 1701 S. Main Street, New Castle.
The New Castle Henry County Chamber of Commerce and New Castle Main Street have partnered to promote small businesses of Henry County during Small Business Week. Please watch the Courier-Times for more stories. You might be surprised what you learn about a business you have known for years!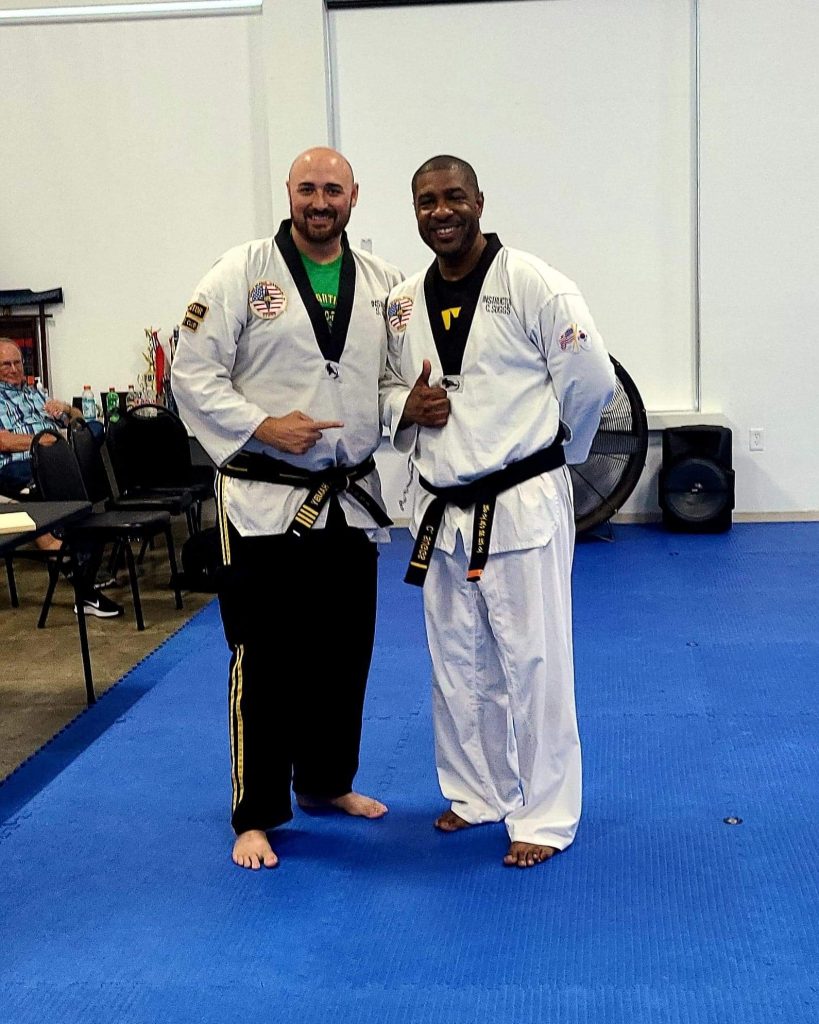 Master Stuart Hamby (left) and Christopher Suggs (right)