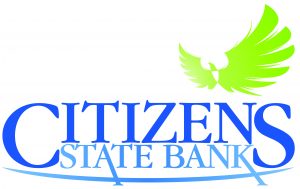 In-kind contributors: McGowan Insurance/Cathy Crabtree, OffiSource, Vital Computing/Vaughn Reid, F.C. Tucker Real Estate
Welcome to the Chamber Christmas Walk in Downtown New Castle Indiana
Thursday, December 1, 2022
Attending the Christmas Walk
Downtown New Castle is excited to see you at the Christmas Walk on Thursday, December 1st from 5:30pm to 8:30pm.
The event offers all the sights and sounds of the season. Families will find many activities, games and giveaways for the kids and unique local shopping for gift giving (or for keeping).
Downtown will be decked out with lights, luminaries and decorations that locals and visitors look forward to every year.
Shop local - keep the cheer here! Local downtown businesses will have specials and activities for guests. Local vendors line the streets ready for shoppers.
Carriage rides, Santa, characters (Grinch, Frosty, princesses and more), caroling, storytelling and  other holiday traditions. Look for all the photo spots! Two bounce houses -  one for the little ones and one for the bigger kids.
We look forward to seeing you in downtown New Castle December 1st!
SCHEDULE - MORE DETAILS COMING SOON
5:30pm - Event kick-off on the front steps of the library! (376 S. 15th St., New Castle)
5:30pm-6pm Brass Choir
6pm - 6:30pm Woodwind Choir
Entertainment at the Plaza
5:30pm DJ Shoemaker
6pm Children's Choir/Judy Hubbard
6:30pm New Castle High School Band-Brass Choir/Woodwind Choir
7pm New Castle Middle School Choir
7:30pm Victory Church
8pm Karl Niles
6pm-8pm - Horse drawn Carriage rides by Quaker Trace Carriage Company in front of Knights Of Pythias (1208 Broad St., New Castle)
Watch for the Grinch, IU East mascot Rufus, Frosty and Ms. Frosty, T-Rex, Elsa and more!
ROAD CLOSURE MAP
Click here for a Google map of road closures, parking area, and more.
Vendors - Emails were sent November 28 with arrival and set up instructions. Check your spam folder if you do not see it in you inbox.
Event Program/Map - Visit the Chamber Chalet Hospitality Tent at Broad and Main Streets for event program/map and informaton!

Open Downtown Businesses and Vendors
DB = Open Downtown Business
1822 Vintage Boutique & Dance Studio -DB
4Lovey
A Moment in Time Bridal -DB
AB Sealcoating
Action Trophy & Engraving
Alliance 4 Youth and Families
Art Association of Henry County -DB
BNC Bake Goods
Betsey Ann Designs
Big Poppas Pork Pit -Food Truck
Bombshell Sweets ECI
Books Bourbon & Back Bread Truck - Food Truck
Breakfast Optimists
Broad Street Blends -DB
BS Creations
Bubble Time Soap
Carrie Gano-Realty ONE Group Dream
Brenda/Brandon Case
Cindy's Creations
Citizens State Bank -DB
Cornfields & High Heels
Country Design
The Courier Times -DB
Creatively Chaotic Design & Gifts
Danger Dog Concessions -Food Truck
Diva Nails Salon -DB
The Dog House
Duddlebugs Bakery
Duty Calls Plumbing
Edward Jones -DB
Edwards Jeweler -DB
F.C. Tucker Crossroads Real Estate -DB
Fierce Martial Arts Academy
First Christian Church
First United Methodist Church
Fit Factory Gym
Flippin Wildflowers
The Flower Studio -DB
The Gemini Insurance Agency
Girl Scouts of Central Indiana
Happy Fleece
Elizabeth Hartsock
Henry County Emerging Democrats
Henry County Republicans -DB
Henry County SWMD -DB
Heritage House of New Castle
Hinsey-Brown Funeral Service
Homemade for You
Homestead Harvest
Honey Blonde -DB
Carolynn Hyde
It's The Dip
Jakes Heating, Air and Plumbing
Jessica's Badge Reels and More
JS Creations
Junior Optimists
Just Smokin' -Food Truck
Kellie's Jellies
Kelly's Sweet Treats
KidsPeace
Knights of Pythias (Santa! & Carriage Rides) -DB
Kory's Kettle Korn
Ky's Kreations -DB (in Chamber bldg)
Lainie's Goats and Company
Leafguard
Lewis Insurance -DB
LifeStream Services
Little Blessings
Little Misses Boutique
Lola's Momma Made It
Luxie Lizzies
M & M Painting Co.
Maddie's Smooth Solutions Spa -DB
Mammies Stuff
Metronet
Midwestern Girls Boutique inside of Popped
Millie's Ice Cream Co.
Monkey Jacks -DB
My Craft Dealer
New Castle Career Center Welding Program
New Castle Elks Lodge #484 -DB
New Castle Henry County Public Library -DB
Nothing But Wreaths
Nut Cracker Sweets
NW Pottery
Amy O'Brien
OffiSource Complete Office Supply -DB
Ollie Lue Soap Co LLC
Pacful, Inc.
Parker Elementary
Payne's -Food Truck
Peace Love and Crochet                          Popped
Pork Paradise -Food Truck
The Press Coffee Shop -DB
Primo -DB Restaurant
Professional Design LLC -DB
Quaker Trace Carriage Company
Reid Family & Specialty Care
Renewal by Andersen
Casey Richards
Rose City Funeral Home
Rustic Sunflower
Ry's Custom Bakeshop
The Salvation Army
The Sanctuary of New Castle
Saving Grace Fire Protection
Scentsy
Seeds of Life, Inc.
Selah Salon & Spa -DB
Sierra's Sweets
Sign Gypsies New Castle
Small Town Boutique
The SmallTown Boutique
Soul Sisters Boutique
Spiceland Church of the Nazarene
Star Financial Bank
State Farm
T & R Specialties
Tabor Roofing & Exteriors
Tis the Season Flowers and Gifts -DB
T-N-T Dynomite Crafts
Twin Lions -DB
Victory Lane Camp
Village Creations - DB
Vital Computing, LLC
Waters of New Castle
Webb's Personal Touch
Western Warhorse
What Hides Inside
Whittier Lane Baptist Church
Willow Brooke & Co.
Yellow Cat Designs
Youngs Title -DB
Vendor and Sponsor Registration is now closed.
Hurry! Sponsor registration closes  November 10th and Vendor registration closes November 18th, 2022.
Your business can be part of and support a favorite community event!
Event Sponsors receive:
10' x 15' booth space
Logo on web page and vendor/sponsor registration page
Name listed on sponsor signage around event
Name listed on window cling located at Broad & Main Streets
Logo on event map/program
Social media promotion leading up to event
Business name in Courier Times Chamber Talk
Cost only $200 - Click here to become a sponsor.
Special feature sponsors are available for $300
Sponsor registration for guaranteed print is November 10, 2022
Vendors receive:
10' x 15' booth space
Listing on event map/program
Social media promotion leading up to event
Vendor provides tent (if desired), table and chairs. Generators are allowed.
Cost only $30 - Click here to become a vendor.
Vendor registration closes November 18th, 2022
What else will be at the Christmas Walk?
Your business can be part of and support a favorite community event!
Luminaries:
Luminaries will be placed at Christmas Walk by Victory Lane. Victory Lane is an organization that helps families with children with special needs and families without children with special needs create life-long relationships with one another through camps and events.
You can help make a difference in special needs families lives this Christmas by buying a $10 luminary bag!
Stop by the Chamber office or 321 Kids to purchase and decorate your luminary bag. If you do not wish to decorate a bag a label will be provided for you.
Story Book Readers 
Music and Carolers - Our Henry County schools, Girl Scouts, Churches and more.
Pictures from 2021 Chamber Christmas Walk Downtown