Not your typical job fair
Pathway to Your Passion is not your typical job fair. It is focused on junior and senior high school, trade and vocation school students who are exploring their career path options.
Thursday, May 6, 2021 from 4pm to 7pm at Arts Park, 281 S. 15th St., New Castle, IN
765-529-5210 or 765-422-1114
info@nchcchamber.com
This is about more than handing out applications and getting resumes. Participating businesses are expected to engage in sincere conversations with the students. Give them insight into exactly what your businesses jobs involve such as expectations, skills, training etc.
There will be resources at the event for the students such as FAFSA help, resume assistance, interviewing etiquette and more.
Though there is no booth fee, however, we request of a $25 gift card donation which will be used as student door prizes. You may pay $25 at time of registration and we will purchase the gift card for you.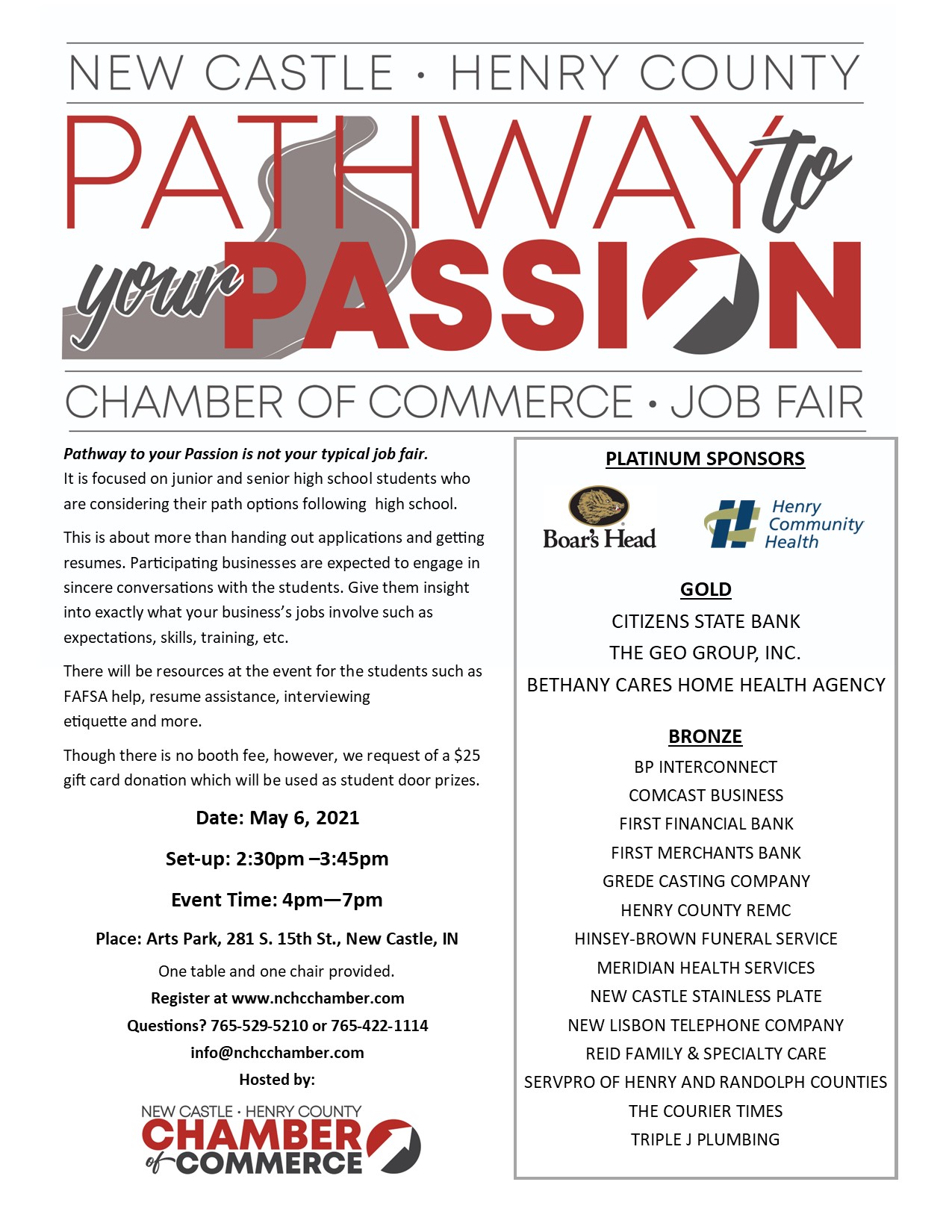 Area businesses are prepared to speak with you about a variety of careers such as cosmetology, heating and cooling, medical fields, banking and more.
Learn about what certifications or degrees best suit where you want to go and what you want to do.
Also, there will be resources such as FAFSA help, resume assistance, interview insight and more.
Pathway Passports will be provided and allow attendees to take notes and more. Everyone with notes in their passport is entered into a drawing for a gift card.
Attendees do not need to pre-register