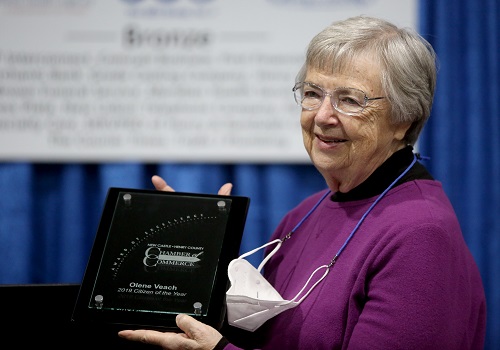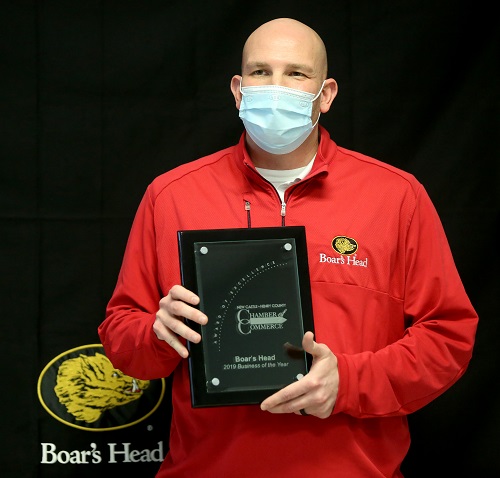 Due to COVID the Chamber did not hold the 2020 Chamber Annual Meeting and 2019 Awards.
The 2021 Chamber Annual Meeting will include the 2019 awards.
The New Castle Henry County Chamber of Commerce has proudly presented annual awards to Citizen of the Year and Business of the Year for many years. Due to COVID-19 the awards were put on hold in March of 2020 with the plan to present when the restrictions were lifted.
Entering into 2021 The NCHC Chamber has come to realize that the restrictions may not be lifted for quite some time. Therefore, the 2019 Citizen and Business of the Year awards will be presented online on Tuesday, March 16, 2021 at noon.
The Henry County communities came together and pivoted in response to the virus in 2020. The Chamber wants to celebrate the good and recognize the struggles of as many as possible. In lieu of the two 2020 awards the Chamber will pay tribute to all the great people and businesses of Henry County in a presentation "2020 Heroes of Henry County" which will follow the Awards presentation on March 16th.
The Chamber calls for photos/videos of Henry County in 2020. This may be frontline workers, medical workers, window visits, yard signs, deliveries, and anything else that says 2020. Both members and non-members of the Chamber may submit photos/videos. Deadline to submit is Monday, February 22, 2021.
The photo/s should communicate 2020 in some way. -Yard signs-Frontline workers-Virtual schooling-Social distance meetings-Empty bathroom tissue shelves-etc.
The "Chamber Business of the Year" has been an established award since 1999. Criteria to be considered for this award include longevity, financial responsibility, commitment to employees and customers, community involvement and company image. The 2018 Business of the Year was ERA Integrity Real Estate.
The "Citizen of the Year" has been a distinguished award since 1942. The recipient is chosen from nominations submitted by Henry County residents. The 2019 Citizen of the Year should be a resident of Henry County who made an outstanding contribution to the community in work and volunteer activities. The 2018 Citizen of the Year was Jerry Cash.